Pioneering residential PV system shows high performance in Beijing
Two years after it became one of Beijing's first residential PV projects, an APsystems microinverter installation is showing high performance and great returns for its owner.
Mr. Li, a resident of Beijing's Haidian district, became a pioneer among China's residential solar investors, adding a PV system to his home and then applying to connect to the national grid.
The flat roof-mounted array used 42 APsystems true 3-phase microinverters to achieve 10.5kW capacity.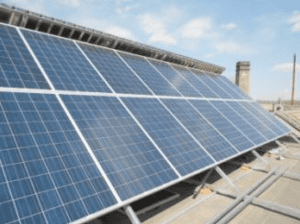 Mr. Li was surprised by the system's output.
Power generation over the first half of 2015 was more than 7,947 kilowatt hours. Over the year, output is expected to reach 16,000 kW/h, or 1.52 kW/h per watt — excellent production for Beijing, where some have doubted solar's potential because of the city's poor air quality and haze.
Mr. Li's residential project resolves those concerns and demonstrates the viability of home PV systems in one of the world's most populous cities.
"I am very satisfied with the performance of the whole system," Mr. Li says.
Beijing city officials support solar development and offer regional subsidies for PV investors for five years.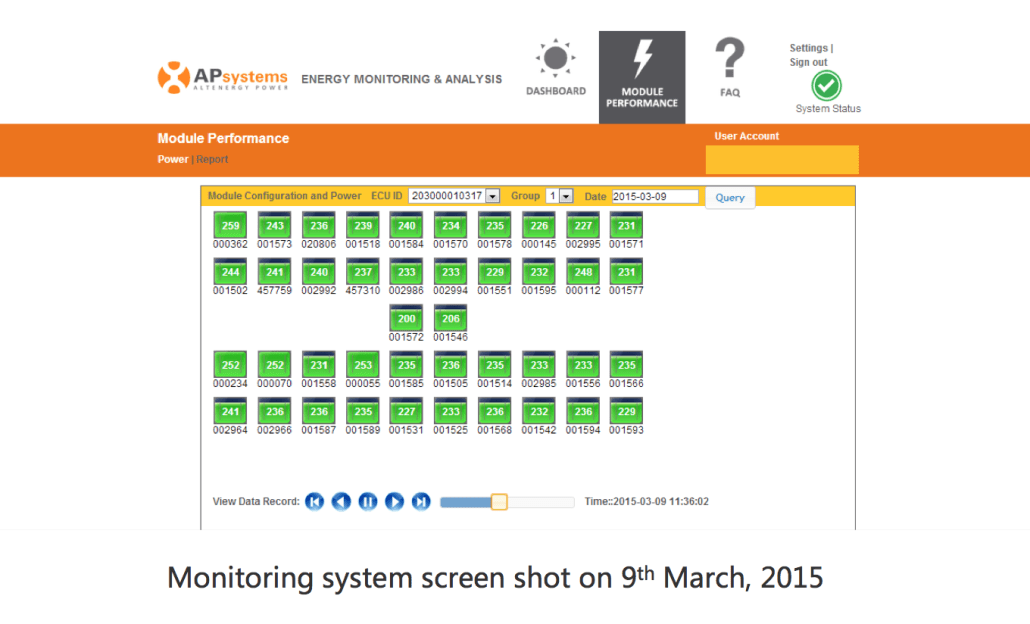 Mr. Li is glad he chose APsystems microinverters for the installation, to optimize system output through module-level harvest and monitoring, and a lower startup voltage than offered by conventional "string" inverters.
APsystems microinverters work from sunup to sundown to produce more power throughout the day, and even on rainy days. Mr. Li tracks his array performance through the APsystems Energy Monitoring & Analysis system.
Mr. Li is now planning to buy an electric automobile, a powerful combination with his home PV system as he continues his renewable energy journey. He is among China's solar pioneers, far-sighted citizens who seek out alternative energy innovations and solutions.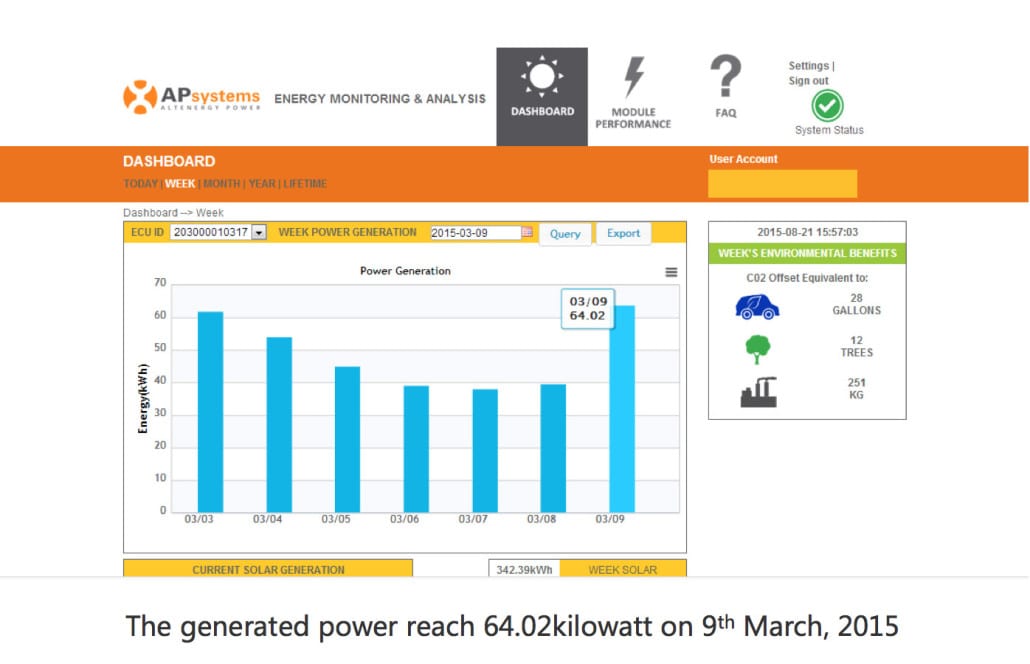 Renewable energy will be increasingly popular in the future, with the support of the Chinese government and public. APsytems advanced microinverter technology will be there to help new solar investors get the most out of their home PV systems.
https://apsystems.com/wp-content/uploads/2015/04/apsystem-logo2.png
73
72
APsystems
https://apsystems.com/wp-content/uploads/2020/06/APsystems-logo-primary.png
APsystems
2015-09-10 18:45:35
2015-09-11 04:03:20
Pioneering residential PV system shows high performance in Beijing