APS America, Krannich Solar USA announce distribution partnership
FOR IMMEDIATE RELEASE
January 29, 2015
Industry-leading PV distributor Krannich Solar will offer APS microinverter products through its domestic channels, under a first-time agreement between the two companies.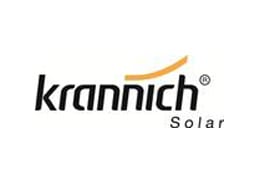 Krannich Solar USA maintains sales operations on both coasts, in New Jersey and California, and serves customers throughout the country.
"We pride ourselves on carrying the very best in PV products, and APS certainly fits that bill," said Juan Romera-Wade, Krannich CEO. "Our customers will appreciate the advanced technology that APS has brought to the solar market."
Krannich Solar, founded by Kurt Krannich as a family business in 1995, has quickly become one of the world's largest solar wholesalers and system design houses, designing high-performance PV arrays while supporting both trades people and major energy utilities. Krannich Solar Inc. is now the U.S. office of the international Krannich Solar Group, founded in 2005.
The company recently expanded its Latin America operations with a new sales office in Mexico City.
The installed capacity supplied by the Krannich Group topped 1,600 megawatts worldwide in 2014.
Paul Barlock, APS senior vice president of U.S. operations, welcomed the agreement with a distributor of Krannich Solar's stature, saying the companies share a strong culture of customer service.
"Krannich is a national top-tier solar supplier, and very exclusive in their offerings," Barlock said. "When they carry your brand, it says your product line has arrived. Krannich will help us make 2015 another year of rapid growth."
APS' flagship product, the groundbreaking YC500 microinverter, handles two PV modules independently and can be configured to support any grid standard anywhere in the world. The YC1000,  the world's first true 3-phase, four-module microinverter, recently entered the U.S. market after a highly successful rollout overseas.
https://apsystems.com/wp-content/uploads/2015/02/apsystem-krannich.jpg
184
257
APsystems
https://apsystems.com/wp-content/uploads/2020/06/APsystems-logo-primary.png
APsystems
2015-02-02 18:28:09
2015-07-30 20:18:18
APS America, Krannich Solar USA announce distribution partnership