APS announces product recognition and promotion of exec to Sr. VP – Kitsap Business Journal
February 13, 2014 @ 12:05amIn advance of the first-quarter 2014 rollout of a new solar energy microinverter by APS , the manufacturer's YC1000-3 microinverter was recognized by Solar Power World magazine on its Top 100 Solar Products of 2013. The YC1000-3 is the world's first three-phase, four-panel microinverter for large-scale commercial solar installations.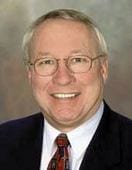 The new product is a single unit that connects four solar modules (up to 310W STC each) to provide from 208V to 480V three-phase grid voltage. It maximizes power generation for each module to boost efficiency by up to 20 percent. The performance of each module can be individually monitored from a home computer.Find out more about the YC1000-3 by contacting APS at
sales@apsamerica.com
, or download the product spec sheets on the company's website. APS America also announced the promotion of Paul Barlock to Senior Vice President. He will manage the company's sales team and development of strategic partnerships.Barlock has been a senior sales and marketing executive in a variety of power electronics firms, ranging from startups to large multinational corporations. His work experience has been in custom power supply design, UPS, telecom power, cable TV backup power, and most recently in renewable energy. Barlock, a Marine veteran, holds an undergraduate degree in physics from the University of Pittsburgh and an MBA from Boston College.
"We're moving the market into areas that have not been penetrated," Barlock said of the APS line of innovative solar microinverter products. "Our innovative technology is driving the market to a different, larger microinverter model, and at a lower cost."
https://apsystems.com/wp-content/uploads/2014/06/Barlock-Paul-2703_small.jpg
170
132
APsystems
https://apsystems.com/wp-content/uploads/2020/06/APsystems-logo-primary.png
APsystems
2014-02-13 05:56:59
2015-07-30 21:00:18
APS announces product recognition and promotion of exec to Sr. VP – Kitsap Business Journal